Over 25 years of service
About Us
Chesapeake Tree Service was started almost 25 years ago by Mickey Toll. His love of nature and the outdoors spurred a long career in landscaping and tree services. With decades of experience behind him, a hardworking and experienced crew and the best equipment in the industry, Chesapeake Tree Service now serves hundreds of Hampton Roads residents every year.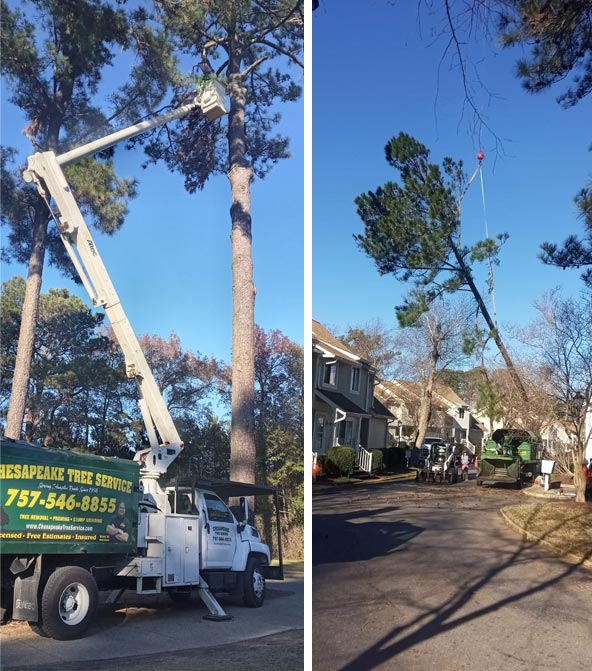 Mickey has been working with trees since college when he took a position at a logging company. Although he didn't pursue a full time career with trees right away, he never let go of his passion or his climbing equipment. When Mickey returned to the Hampton Roads region many years ago, he approached an elderly neighbor trying to prune a tree and asked if he could help. When other neighbors began asking for his tree services and even offered to buy him the equipment, he knew it was time to finally make tree services his career.
We excel at tree removal, stump grinding, and tree pruning and we offer 24/7 emergency services. Our business is licensed and insured so you are never liable for any work we do on your property. We treat our clients' properties with the utmost respect because we take real pride in what we do. Our passion is to help you create a more beautiful and safe place to live or run your business.
The Chesapeake Tree Service crew is a group of dedicated professional tree specialists and we also have a certified arborist on staff.